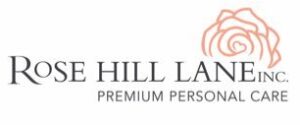 What to do when your business grows from one to sixty employees in only five short years? You contact your local Community Futures Development Corporation, of course.
That was the situation Anna Schmoll of Rose Hill Lane Inc. found herself in, just before the pandemic. Rose Hill Lane provides premium personal support for folks who need extra help. The business was started by Anna five years ago, with only one employee: Anna herself.
Rose Hill Lane "provides personal support work. We create individual care plans for each of our clients. And we provide that one-on-one service to them wherever they are," Anna explains.
Demand for these services grew quite quickly, until Anna found herself, in December 2019, trying to figure out a way to finance her company's exponential growth to the next level. That's when she turned to Venture Niagara and Volker Loetfering, business loans officer with the organization.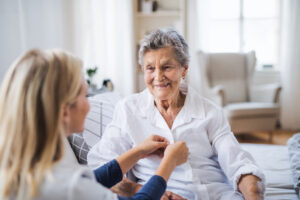 Anna expands, "I knew Volker from networking and our local Chamber of Commerce group. I had approached him and asked about financing when we were right around that 20 PSW mark. I was getting so many clients and had started a wait list for new clients. I didn't want to overpromise and underdeliver. I wanted to go through this growth spurt with the safety net of added financing because of the up-front costs."
"I just needed to know," Anna continues, "that I could keep that level of detail and caring and continue to grow, and that's why I approached Venture Niagara. Volker was so wonderful. He really asked great questions about our company and what my goals and values were."
This match-made-in-heaven, of local business financing and local business, enabled Anna to grow from 20 PSWs just prior to Covid, to the 60 PSWs she has in her employment currently. And it has enabled her to not only take a leadership role with her business but also branch out even more and support causes near and dear to her heart.
If Anna and Rose Hill Lane had not had the support of Venture Niagara, things would have looked a lot different, for her clients, her employees, her business, and the Alzheimer's Society. "I just would not have been able to take on the volume of clients I did," Anna explains. "The financing also allowed me to zoom out and take a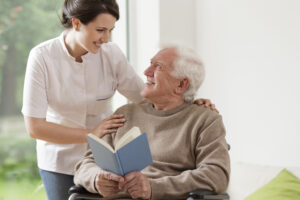 look at the broader business model and work on things like communications, business growth and development, how I'm going to structure my team, and support my employees, other needs in the community, improve programming for our clients and things like that. It allowed me to take that leap of faith."
Future plans for Rose Hill Lane and Anna? To work more with Alzheimer's patients, grow training for employees to work with Alzheimer's and dementia patients, and keep on making a difference for these folks who need that extra care.
And, with the support of Venture Niagara, that's exactly what she is doing.
(Published March 2021)