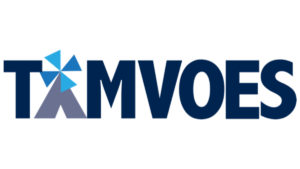 Only good things happen when two dynamic, professional women get together with a great idea, and this is more than evident with TAMVOES Health Inc., a health information management platform out of Waterloo, ON.
Nurse Jessica Lunshof was burned out and tired from her job and being the main caregiver to her grandmother and mother. It was difficult managing all the appointments, tracking all the information, and making sure to share everything needed with the rest of the family and other specialists. She kept thinking, there should be an easier way to do this, some platform where all the data and information would be easily accessible and shareable.
As soon as she had a moment, Lunshof reached out to the University of Waterloo to see if there was some way to make her half-formed idea a reality.
Meantime, Madison McBay, a student in health informatics at the university, was looking for a co-op position in her field. Through networking, this determined professional nurse and young, driven student met, and the result is: TAMVOES.
"Jessica and I started working together in September of 2019," said McBay. "As soon as she explained her idea, I could see how useful something like this could be, and I figured that together, we could make it happen."
"TAMVOES", clarified McBay, "symbolizes connecting people and their information, which stems from the names Tina Tamming (Jessica's grandmother) and Yvonne DeVoest (Jessica's mother)."
The women wasted no time in making the dream a reality and began drawing up ideas and beta-testing them as soon as possible. With Jessica being from Seaforth, ON she reached out to her local CFDC office. Community Futures Huron (CF Huron) was a huge help in financing these initial phases and helping with finding people to test out initial thoughts and processes.
McBay remarked, "CF Huron found us a focus group so we could see the level of comfort our users would have with different aspects of the platform, and then gave us a start up loan so we could get going, as we had big up-front costs. They have been huge cheerleaders, and have a great network that we could draw on whenever we needed."
McBay and Lunshof found that their focus group spent quite a bit of time online, and they were able to use that information and then hone in on what tech these people used, what they did online, and what they were looking for in a health management platform.
"We used the information from the focus group to plan out the platform and make it user-friendly, simple, and accessible," said McBay. "We made 95% of the features free, so that it can be used by just about anyone with access to the internet."
Once TAMVOES was up and running, the platform benefitted the community not only in healthcare management, but in job creation in the area. "TAMVOES has 14 staff and also uses co-op students from the universities and colleges in the region," said McBay.
The iOS app for TAMVOES is out now, and there are plans for an Android app in 2022. McBay also hopes to expand the platform into prevention rather than just data and information management. "It would be nice," she mused, "to have TAMVOES take your health information, like what you eat, what your levels are at, the amount of exercise you get, and then be able to advise you on what you need to do, to be healthier, or to maybe avoid an unfortunate health episode down the road."
McBay graduates in April, and then is planning on devoting herself full-time to TAMVOES, to that idea, and more. "We are planning on expanding it to the western side of the country once I graduate," she enthused.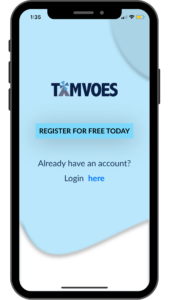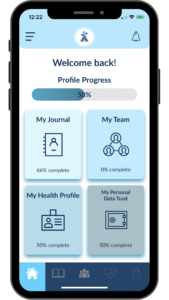 CF Huron and these two entrepreneurs are a winning partnership in healthcare management for everyone in the region, and soon, beyond.
For more information about TAMVOES visit www.tamvoes.com. Sign up free today to manage you and your loved one's health.
For more information on Community Futures Huron visit www.cfhuron.ca or contact (226) 889-8256.
(Published date: January 2022)