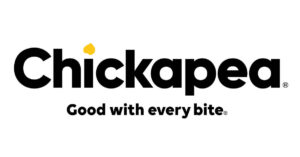 Pasta is known for being one of the greatest comfort foods of all time. However, with the recent shift towards living a healthier lifestyle, many people are hesitant to grab a fork and dig into that big bowl of mac 'n cheese. Wanting to create a product that would allow people to feel good about eating what they love, Shelby Taylor started Chickapea, a business that sells organic, non-GMO, gluten-free pasta made from chickpeas and lentils.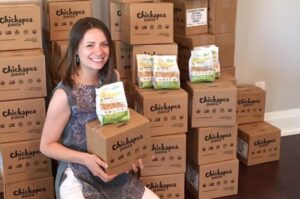 The idea began after Taylor purchased and began to run a small health food store. After talking to her customers, Taylor realized that there was a large gap in the marketplace for food that was convenient, healthy, tasty, and could be shared with the family. Taylor soon discovered that pasta was a family favourite, but people perceived it as not being healthy enough to eat regularly. This realization sparked an idea in Taylor: what if she could find a way to make a version of pasta that was both delicious and good for you. In July 2016, Chickapea products began to sell.
Knowing how hard it would be to take a brand-new product to market, Taylor turned to her local Community Futures office for support. Taylor was already familiar with Community Futures after utilizing them for a loan to operate her small health store, and she knew that Community Futures could yet again provide her with the support she required to grow her business.
Although Taylor already had a strong business plan, she needed financing to get her idea off the ground. "Financial support at the early stage is so important to growth because it helps fund customer trial, market testing, product development, salaries, and all the other expenses you incur before you even launch into the market," says Taylor.
With the backing of the Collingwood Community Futures office, Taylor was able to finalize her product and get it to market quickly. The support of Community Futures was accompanied by much growth and success. Today, Chickapea products can be found in over three thousand stores across North America. Their product line is comprised of a range of healthy pasta products which are 100% organic, high in protein, fiber, and iron and even includes a vegan mac 'n cheese.
After breaking into the grocery market, Taylor was determined to continue to add innovation to the food industry. She wanted to undertake a major project, but knew she would need financing to help make it happen. Through Community Futures, Taylor was put in touch with SOFII, an organization committed to helping innovative, high-growth, businesses grow. SOFII provided Taylor with a much-needed investment to successfully execute her massive project.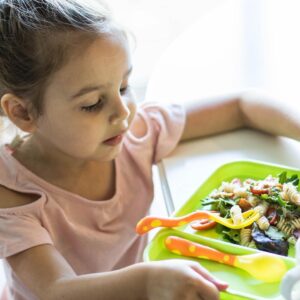 "Community Futures' financial support, along with their introduction to SOFII, have been incredibly helpful in allowing Chickapea to grow and enter new markets," Taylor says.
Although Taylor's business is doing incredibly well, she isn't quick to forget the obstacles she faced along the way. "Absolutely everything is an obstacle when you are first starting a business. I couldn't find a manufacturer to make our pasta, I had an issue with packaging, and it was hard to secure funding from traditional sources." Despite these obstacles, Taylor has been successful because of her strong business savviness, resiliency, and knowledge.
"I've learned so much in starting and scaling this business from learning how to lead a team to gaining an in-depth understanding of the food industry. If you're thinking of starting a business, my biggest piece of advice is 'just do it'. You have one life and failure is something to embrace and grow from, not to fear." As Taylor learned, with hard work, commitment, and the right support, you can take your business far.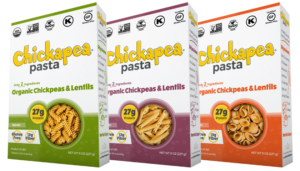 ( Publié en octobre 2018 )