Location: Shipyards Amphitheatre & Greenspace, Collingwood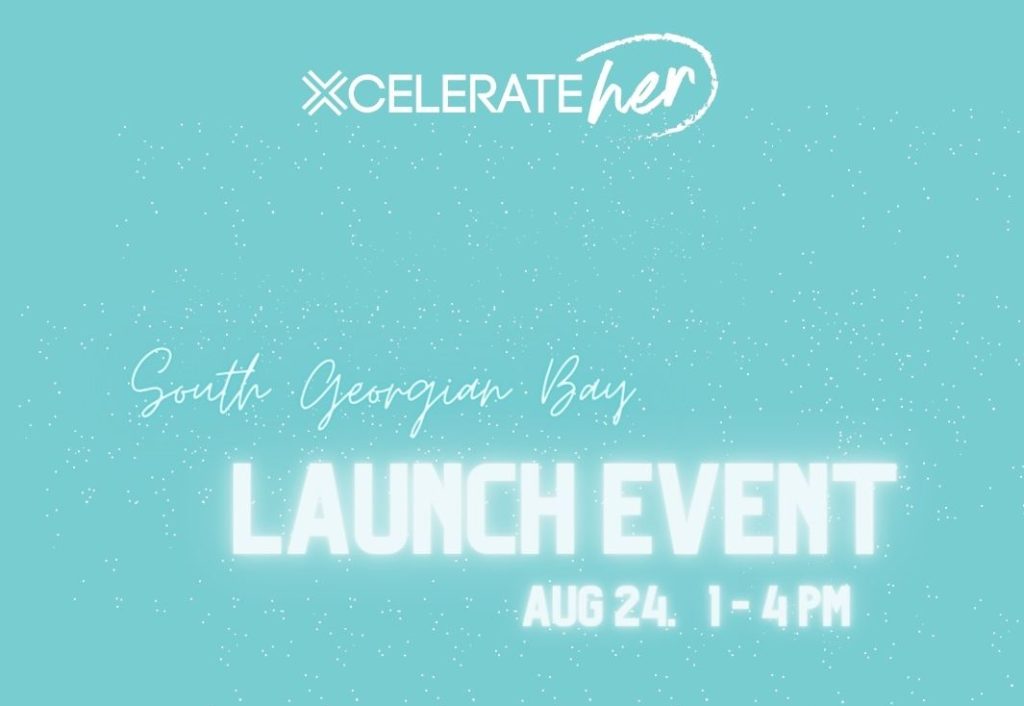 Are you ready to ignite your entrepreneurial spirit and take your business to new heights? Join us for the South Georgian Bay XcelerateHER Launch Event, a day filled with inspiration, self-discovery, and networking, set against the picturesque backdrop of the Shipyards Amphitheatre & Greenspace in Collingwood.
🌟 What to Expect 🌟
✨ Keynote Speaker: Unravelling the Unconscious Mind of an Entrepreneur. Be captivated by the insights of our esteemed keynote speaker, Breanna Mashinter, as she delves into the intricacies of the entrepreneurial mindset. Learn how to harness the power of your unconscious mind and channel it towards achieving your business goals. Breanna's experiences and wisdom will leave you motivated and empowered to conquer new ventures.
✨ Meditation Station led by Candice Thomas. Take a moment to ground yourself amidst the hustle and bustle of entrepreneurship with a calming meditation session led by the renowned mindfulness coach, Candice Thomas. Reconnect with your inner self, find balance, and cultivate a clear vision for your entrepreneurial journey. This is the perfect opportunity to rejuvenate and focus on your personal well-being.
✨ Outdoor Picnic. Enjoy an enchanting afternoon in the great outdoors with our delightful outdoor picnic. Savor a scrumptious spread of gourmet delights while mingling with fellow entrepreneurs, mentors, and potential collaborators. The beautiful surroundings of the Shipyards Amphitheatre & Greenspace provide the perfect setting for meaningful connections and inspiring conversations.
Don't miss this chance to be a part of the South Georgian Bay XcelerateHER community, where like-minded individuals come together to share ideas, support one another, and elevate their entrepreneurial ambitions.
Who should attend?
This event is designed for all women including cisgender women, trans women, and non-binary femmes who want to expand their network, share experiences, and celebrate the power of women in the professional world. Whether you're an entrepreneur, a corporate professional, a freelancer, or an aspiring leader, this event is for you!
🎟️ This event is free to attend thanks to our great partners!
XcelerateHER is a platform dedicated to empowering women, fostering leadership, and creating opportunities for personal and professional growth. Through our dynamic events, we aim to build a supportive community where women can thrive and excel.
https://www.eventbrite.ca/e/xcelerateher-sgb-launch-event-tickets-687382338077?aff=oddtdtcreator&fbclid=IwAR1vgXU4MzlzB7c7SLrqzurLKPDd9UXPgFw-ZSJ59yBB0AjFy4L-kOX0INA