Join us to hear keynote speaker Amanda Lynn Mayhew as we explore WOMEN EMPOWERMENT: Overcoming Barriers & Biases.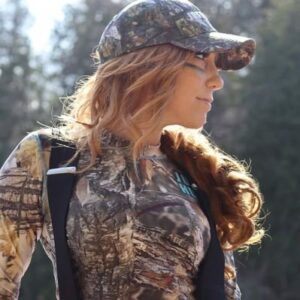 AMANDA LYNN MAYHEW – Just Hunt Inc.
This local, award-winning, tough outdoorswoman is the creator of Just Hunt INC. This young woman has proved her worth as an athlete, inspirational speaker, angler, power sports enthusiast, sport shooting advocate, and a hunter whose mission it is to pass on the passion to our future. She's the star of Just Hunt and a new TV series, THAT Hunting Girl, airing on the Sportman's Channel Canada.
For more information, visit www.saugeenconnects.com or call 519-799-5750 (Toll-Free at 1-877-335-7332)
To register, please email saugeenconnects@sbdc.ca today!