Canva is a free design tool that is being continually upgraded with new easy-to-use features. Save time and money as you learn how to use what this amazing design app has to offer.
In this beginner friendly, hands on workshop, you'll learn the basics of using Canva to create designs that represent your brand and communicate your message effectively.
This is a hands on workshop.
Please bring laptops/personal devices fully charged.
*Training will begin at 4:30 pm. Light refreshments will be provided.*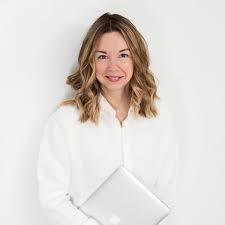 Presenter: 
Emily Baillie is a digital marketing instructor and entrepreneur. Through her practical and interactive workshops, she helps to empower small business owners and non-profit organizations to make better use of social media platforms. With 15 years of experience in the marketing industry, she also teaches digital marketing at McMaster University and CMA.
Venue Phone: (705) 325-9511
Address:
400 Memorial Avenue, Orillia, Ontario, Canada, L3V 6J3