What can we learn from the experience of diverse women in business? How can we use those lessons to grow our own business?
Join Community Futures Oxford along with three dynamic women in business who will share their stories about diversity, equity and inclusion. Leading from experience, they will share how their journey has shaped them and what actions we can take to create more inclusive business communities.
SPEAKERS: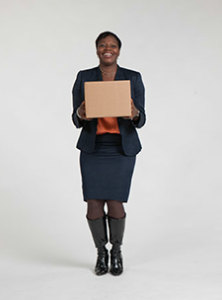 From growing up as a child in rural Jamaica,to moving to Stratford, Ontario as a high school student, Marva Wisdom has built a life on passion, social justice, and inclusivity. Marva Wisdom is a community leader who blends her personal and professional passions to help her clients and community build on the strengths of a strong and collaborative team. A highly respected and sought after facilitator and speaker, Marva, through her company, Wisdom Consulting, provides clients with the tools and courage they need to facilitate meaningful growth through leadership, effective engagement, diversity and inclusivity. Currently, Marva is the Director for the Black Experience Project, a study initiated by the Environics Institute with partners, Ryerson University and the Atkinson Charitable Foundation. Is the founding Chair of the Guelph Black Heritage Foundation whose aim is to restore an historic British Methodist Episcopal Church, associated with the Underground Railroad of South.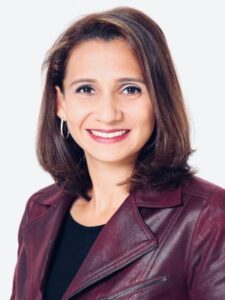 Brand Specialist,

 @

Libro Credit Union
Passionate about corporate sustainability, in her role as Brand Specialist, Carolina Triana supports Libro Credit Union in its efforts to use business as a force for good. Carolina is an active collaborator in projects connected to Libro's social and environmental impact and leads Libro's community investment programs. A strong believer that businesses have a critical role in advancing social justice, Carolina co-leads Libro's Diversity, Equity, and Inclusion council to help strengthen DEI as part of Libro's culture and operations.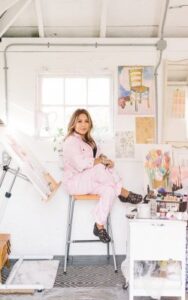 CEO

 @

Aggie Armstrong Fine Art
Aggie was born in Manila, Philippines, and moved to London, Canada when she was 18 years old. She graduated from the Fine Arts Program at Fanshawe College and received her Bachelor of Arts degree with a minor in Art History at Western University (previously University of Western Ontario). Aggie currently resides in Oxford County, about an hour and a half west of Toronto, with her husband and daughter. She works out of an old milk house she and her husband transformed into her art studio. Aggie is a contributing writer for Find Your Pleasure website. She also teaches watercolour workshops, live and online.
https://us02web.zoom.us/webinar/register/WN_u_CFqNpbSNqnYfQryAE8eA